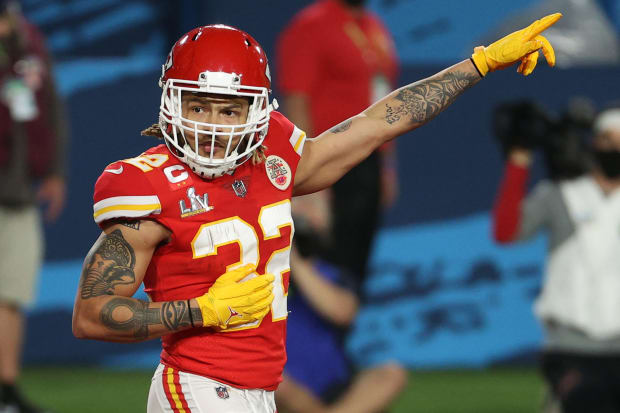 Brought back home to bolster the New Orleans' secondary, Tyrann Mathieu likes what he sees from two first-year defensive backs.
During Thursday's press conference (h/t 247Sports), the free-agent signing spoke highly of safety Smoke Monday and cornerback Alontae Taylor.
"Smoke's going to be a good player in this league," Mathieu said. "He's a physical payer. He's got great length and size. The kid studies a lot. I think that's a plus.
"And then with 'Tae, when you see him work and see him move, you can see his potential. Obviously, he's one of those guys that get his hands on a lot of balls today. Ball production is a big thing in this league. For me, Smoke's going to be a physical guy and 'Tae is going to have a lot of ball production."
Monday registered 172 tackles during his Auburn career before signing with the Saints as an undrafted free agent. Taylor, a second-round selection out of Tennessee, defended eight passes with two picks last season.
After garnering two All Pro nods and a Super Bowl title with the Kansas City Chiefs, Mathieu signed a three-year, $28.3 million deal with the Saints. The former LSU star has quickly become a fan of the two fellow SEC alum.
All three players will hope to steer New Orleans back into the playoffs after going 9-8 last season despite allowing the fourth-fewest points.