Saints head coach Sean Payton has tested positive for coronavirus (Twitter link via ESPN.com's Adam Schefter). Payton is the first NFL figure, that we know of, to test positive for COVID-19. Unfortunately, given the rapid spread of the virus, he might not be the last.
The longtime coach did not feel well Sunday and took a coronavirus test Monday, Schefter reports. He did not receive the results until Thursday afternoon. Payton said he has no fever or cough, per Schefter, but is resting at home.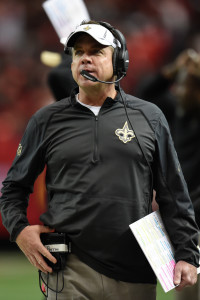 Payton says that he is going public with his diagnosis in order to stress the importance of taking proper precautions against the virus. He wants people to stay inside, behave responsibly, and follow government protocols as the world looks to keep a lid on the pandemic.
"This is not just about social distancing," Payton told ESPN. "It's shutting down here for a week to two weeks. If people understand the curve, and understand the bump, we can easily work together as a country to reduce it. Take a minute to understand what the experts are saying. It's not complicated to do what they're asking of us. Just that type of small investment by every one of us will have a dramatic impact.
"I was fortunate to be in the minority, without the serious side effects that some have. I'm lucky. Younger people feel like they can handle this, but they can be a carrier to someone who can't handle it. So we all need to do our part. It's important for every one of us to do our part."
Payton, 56, is set to enter his 14th season as the Saints' head coach. A Super Bowl-winning head coach, Payton ranks fifth among active NFL HCs with 131 wins and 27th all time. He has overseen eight of the Saints' nine playoff victories.
As the NBA, NHL and college basketball halted their seasons — with March Madness being canceled — the NFL opted to proceed with free agency. The league went against several anonymous executives' wishes on that front. The NFL has, however, nixed pre-draft visits and shut down team facilities. Free agents are not allowed to visit teams. Payton's positive test may serve as an ominous sign for the league, which has also postponed OTAs.
As of midday Thursday, the United States has seen nearly 12,000 coronavirus cases. That number has multiplied steadily over the past several days. Those days have doubled as some of the strangest in the history of American sports.
Photo courtesy of USA Today Sports Images.