What a day for Marshon Lattimore. The Saints' star cornerback suffered a thumb injury against the Bucs on Monday night and will need surgery (via PFT). Of course, this all came hours after he agreed to a five-year, $97.6MM extension with New Orleans.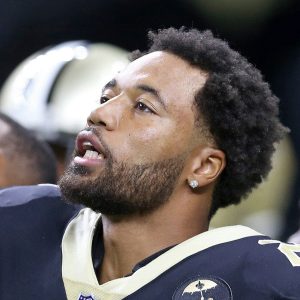 [RELATED: Saints, Marshon Lattimore Agree To ~$100MM Deal]
Lattimore mostly played through the pain with a cast on his right hand and finished with three tackles and one pass defensed. Still, he'll need the issue corrected before he retakes the field. For now, he's considered week-to-week, but the Saints could consider a short-term injured reserve stint pending the outcome. That would allow Lattimore to return after three missed games and retake the field in Week 5.
Fortunately, it's a minor injury, and Lattimore has all the fiscal security he could ever ask for. His new five-year re-up furnishes him with $97.6MM and $44MM in full guarantees, a record for defensive backs. The deal also includes $68.3MM in overall guarantees and incentives that can take him up to $100MM.
Without Lattimore, the Saints will lean on recent pickup Desmond Trufant for support.
Photo courtesy of USA Today Sports Images.