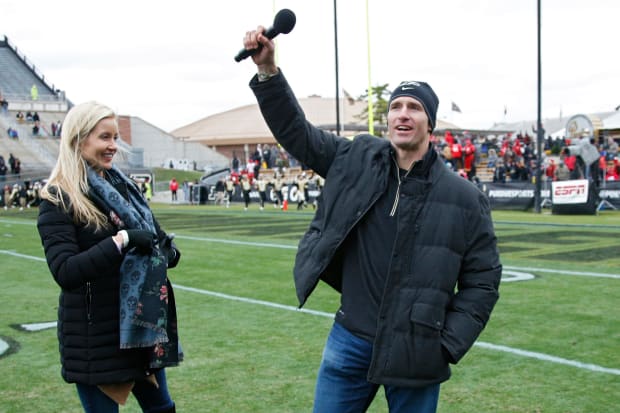 After it was announced that Drew Brees would not return to NBC's Football Night in America for the 2022 season, he tweeted about his uncertain future. 
"Despite speculation from media about my future this fall, I'm currently undecided," he wrote. "I may work for NBC, I may play football again, I may focus on business and philanthropy, I may train for the pickleball tour, senior golf tour, coach my kids or all of the above. I'll let you know."
Believe it or not, Brees has decided to become the co-owner of the Mad Drops Pickleball Club. Sports Business Journal was first to report the news.
The main takeaway from this news is that Brees wasn't bluffing when he tweeted about his interest in pickleball back in May. 
Brees has not announced if he plans on lacing up his shoes to compete alongside those on the Mad Drops Pickleball Club. 
Nonetheless, it's fascinating to see Brees go down this route. 
As for Brees' broadcasting future, it's still possible that he'll end up in the booth this fall.