The Lions are expected to hire Saints assistant Dan Campbell as their new head coach, and he's bringing another Sean Payton protege with him. Detroit is hiring Aaron Glenn to be their defensive coordinator, sources told Ian Rapoport of NFL Network (Twitter link).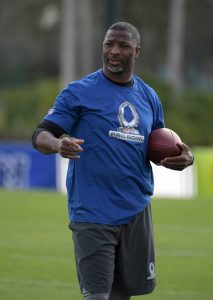 Glenn is currently the secondary coach in New Orleans. His profile has been growing rapidly recently, and he even got a head coaching interview with the Jets a couple weeks back. His star has been rising for a while now, as the Bengals tried to interview him for their DC role back in 2019 but were blocked by the Saints
Glenn had a prolific playing career, as he spent 15 years in the league as a corner after getting drafted 12th overall by the Jets back in 1994. His last pro season was in 2008 with the Saints, and after a brief stint as a scout he broke into the coaching ranks with the Browns as an assistant DBs coach in 2014.
He joined Payton's staff in 2016, and has been on it ever since. He's clearly highly regarded around the league, and if Detroit has any success on defense he'll be a name to keep an eye on in future head coaching searches.