The Saints' future first-ballot Hall of Fame quarterback has forged a much simpler offseason path than the Patriots'. With Tom Brady uncertain to come back to New England, thus hitting the Pats with dead money via the void-years tactic the franchise used last summer, fellow free agent Drew Brees will return to the Saints and looks set to help them out on the latter front.
Brees plans to re-sign with the Saints before the March 18 start of the new league year, Jeremy Fowler and Dan Graziano of ESPN.com report (ESPN+ link). This would help the Saints, who used void years to create cap space on Brees' most recent deal. No extension talks have transpired yet, but the sides will certainly huddle up soon.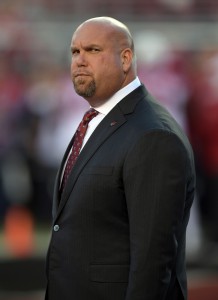 If Brees does not agree to a new Saints pact by 3pm CT March 18, the Saints would be hit with $5.4MM in dead money on their 2020 cap sheet. New Orleans finalizing a Brees extension before then would keep a $10.8MM cap charge on its 2021 books but leave Brees dead money out of the 2020 equation. The Saints, per usual, reside near the bottom in available funds. They hold just more than $9MM in cap space.
Before pledging to return to the Saints, the 41-year-old quarterback said for weeks he would not entertain offers from other teams. Brees operated this way in 2018, when he received a two-year, $60MM offer from the Cardinals. We heard at the time Brees bypassed a better offer — which indicated all $60MM was guaranteed — to continue his New Orleans run. The Cards are now believed to have submitted said offer, which would have made Brees the NFL's highest-paid player at the time.
The league's all-time passing leader ignored Arizona's interest, Graziano and Fowler add, in order to stay in a winning situation. The Cardinals instead signed Sam Bradford that year, before drafting Josh Rosen.
No known outside interest has come Brees' way this year, but that is probably because the 19-year veteran let it be known early he would stay in New Orleans. Brees' two-year backup, Teddy Bridgewater, has received interest and is expected to relocate.
Photo courtesy of USA Today Sports Images.