There's been a lot of uncertainty surrounding the Saints' quarterback situation recently. The consensus seems to be that New Orleans envisions Taysom Hill taking over as their starter in 2021, but that they'd like Drew Brees back for a bridge year.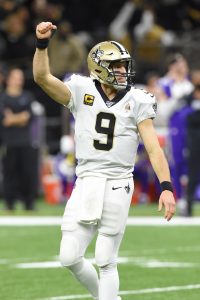 Given that Brees is facing the possibility of splitting more snaps with Hill and recent comments that he made indicating he's seriously considering retirement, it seemed very much up in the air whether or not he'd return. That being said, the tide seems to be turning back toward him coming back for one more run at another Super Bowl. Brees is expected by people around him and the team to play in 2020, per Mike Garafolo of NFL Network (Twitter video link).
Garafolo cautions that it's not 100 percent, but that it's the "educated guess" of everybody around the situation. Head coach Sean Payton recently admitted it was "unrealistic" to bring back Teddy Bridgewater with Brees and Hill, which could indicate he expects to have his 41-year-old passer.
His numbers were still very solid in 2019, but seemingly everyone has acknowledged that the end is near. He's said he won't play anywhere other than New Orleans, so it sounds like 2020 will definitely be his last season if he does play. Brees was sidelined for an extended period due to injury for the first time since 2003 this past season, as he missed five games due to a torn ligament in his thumb.
Photo courtesy of USA Today Sports Images.