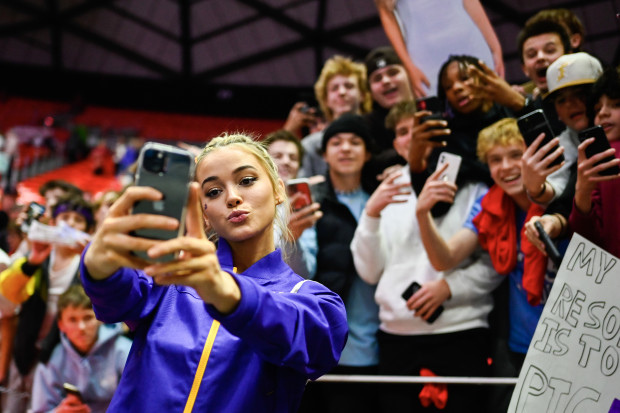 LSU star Olivia Dunne has a large following for several reasons, including her incredible talent as a gymnast.
It was on full display during the SEC Championships last weekend. A clip of Dunne from that event has gone viral on social media, as usual.
Dunne posted the video on her TikTok account, which has over seven million followers.
Dunne, 20, is one of the most influential young athletes with her talent and social media presence that keep fans wondering about her next move.
One report from Sports Illustrated lifestyle referred to Dunne as the best hype woman for his non-selfish attitude and wanting her teammates to experience as much success as she does.
Keep doing your thing, Olivia. Dunne and the Tigers finished third at the SEC Championships on Saturday, slotting behind Florida and Alabama.
LSU now moves on to the NCAA Regionals in Denver on March 31.