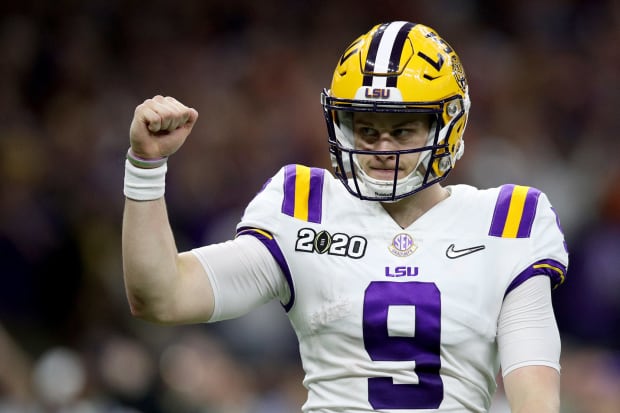 Before every NFL game on NBC, the starters for each team announce their names and respective colleges. On Sunday night, Joe Burrow decided to leave Ohio State and LSU out of his intro.
Instead, Burrow gave a shoutout to Athens High School.
"Joe Burrow. Athens High School," the former No. 1 overall pick said on the broadcast.
A few weeks ago, Burrow made it known that he still has a lot of love for Ohio State.
"I'm definitely still a Buckeye," Burrow told reporters. "I graduated from there."
ESPN reporter Ben Baby pointed out that Burrow was wearing an LSU hoodie when he made that comment.
LSU's fan base claims Burrow as their own, and understandably so. He had 5,671 passing yards and 60 touchdown passes en route to a national championship in 2019.
Make no mistake, fans of both schools will cheer Burrow on tonight in the Super Bowl.